Call to The Hall: Cris Carter, Finally In!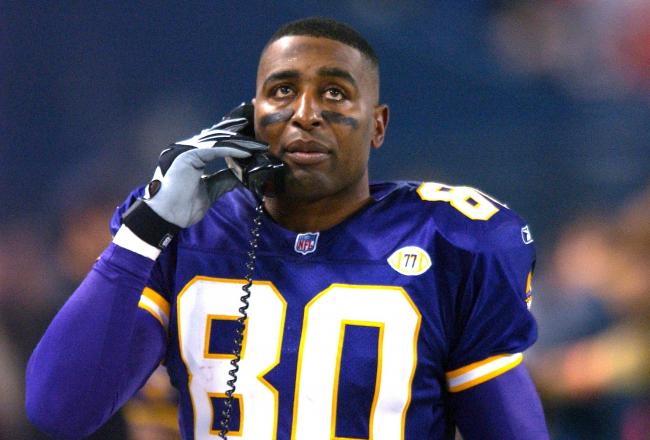 By: Aj Mansour
@AjKFAN
The wait is finally over for former Minnesota Vikings wide receiver Cris Carter. After missing the boat in his first five years of eligibility, earlier this afternoon Carter was announced as a member of this year's Pro Football Hall of Fame class.
"The Vikings are thrilled that Cris has been selected to the Pro Football Hall of Fame," said Vikings Owner/Chairman Zygi Wilf. "For over a decade Cris entertained Vikings fans with his trademark great catches and competitiveness, as he became one of the most beloved players in franchise history. Cris represented the Vikings organization in a first-class manner both on and off the field. We appreciate his place in Minnesota Vikings history, and we look forward to seeing him enshrined in Canton later this year."
After spending his first three seasons with the Eagles, Carter was a Vikings standout from 1990 to 2001. He also spent his final season (2002) with the Miami Dolphins. All told, Carter reeled in 130 touchdowns and 13,899 yards. Currently, Carter is fourth all-time in receiving touchdowns and total receptions.
Joining Carter in this year's Class will be Larry Allen, Jonathan Ogden, coach Bill Parcells, Warren Sapp and Senior Committee candidate Curly Culp.
This is the second consecutive year and the sixth in the last eight years that the Vikings have had a former player elected to the Hall of Fame (Cris Carter-2013, Chris Doleman-2012, John Randle-2010, Randall McDaniel-2009, Gary Zimmerman-2008, Warren Moon-2006).

Aj Mansour covers Minnesota Sports for KFAN.com. Feel free to leave comments and questions regarding this post in the space provided below. For Vikings' updates and breaking Vikings' news, follow Aj on Twitter. @AjKFAN