What really happens when your dog is home alone?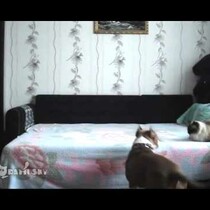 Posted March 16th, 2014 @ 2:46pm by Levi
This is AWESOME! The dog is not allowed on the bed, so the owner set up a camera to see what really happens when she's not home. What happened, is the most adorable thing I've seen in a while! Check it out!